Welcome to Auto Wrap Manchester's terms and conditions. Before you have your services with us, you should give these a read just to be sure you're aware of our warranties and cancellation policies.
Wrapping warranty
Auto Wrap Manchester offers a three-year warranty on our wrapped products. This warranty covers all wrap failure, including:
This warranty does not cover:
colour fading
stone chips or road damage
replacement panels after car damage
We will re-wrap panels that may need it outside of the warranty, but there will be a charge. We also cannot guarantee exact colour matches on single panels, due to batch variation and weather fading.
In order to qualify for the warranty, customers must not go to a third-party wrap shop for any work. Any work undertaken on our wrap by third-party companies voids the warranty.
Printed wraps do not come under the three-year warranty. A bespoke warranty will be agreed during your booking appointment, as we cannot give blanket warranties on custom products.
Inozetek and TeckWrap
We understand that sometimes customers will want specific colours that are only offered by certain companies. We typically will not offer these products unless specifically asked for them.
Due to historic issues with the supplier, we only offer a three-month warranty on Inozetek and TeckWrap products, with the understanding that the products might not have the longevity of other brands.
Customers will need to assure us that they understand we are not liable for any failures with these wraps after three months.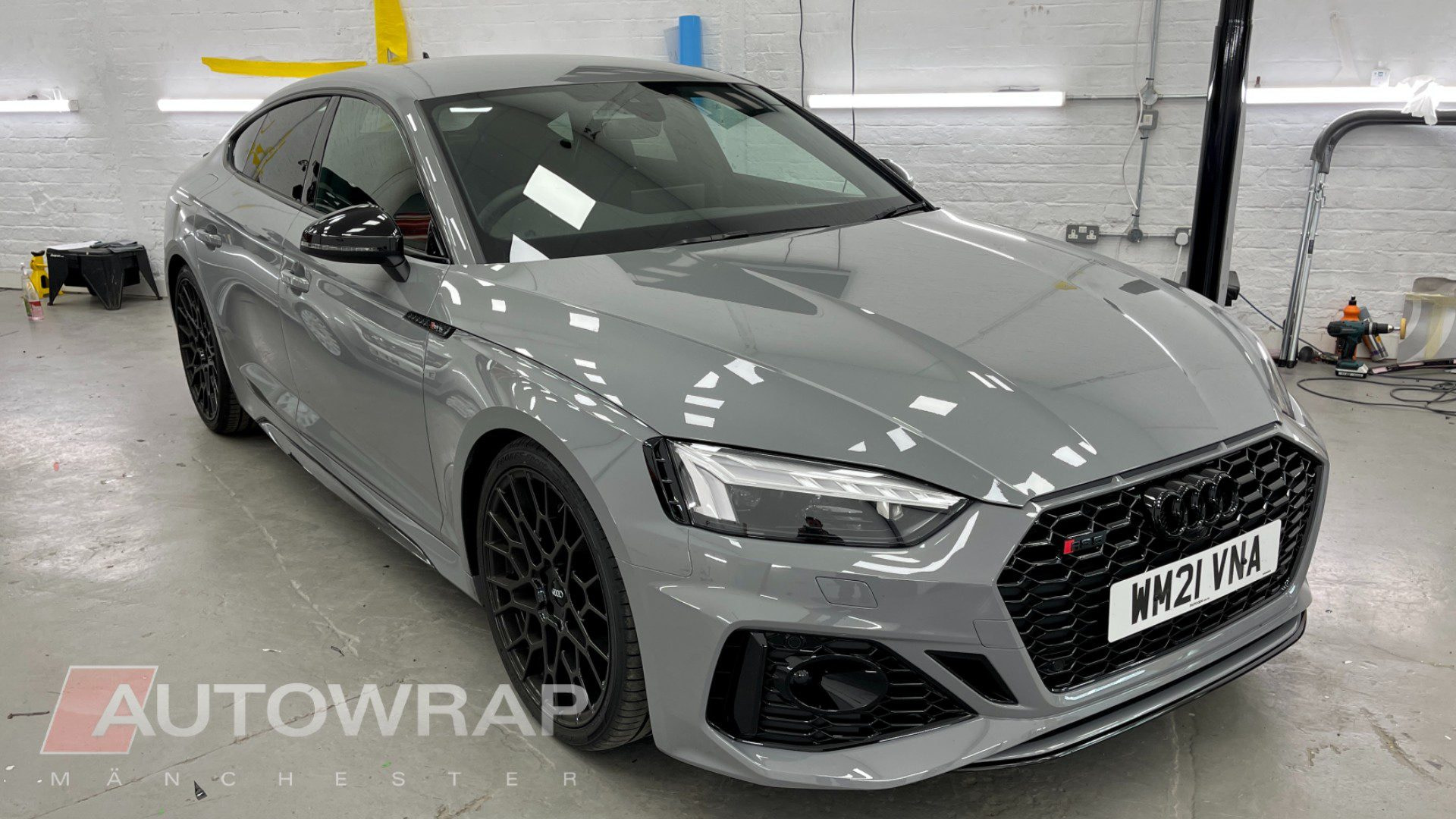 Deposit
In order to secure your booking, Auto Wrap Manchester require a non-refundable £200 deposit. This deposit WILL NOT be returned if you cancel your booking, as it covers our staffing and supply costs.
The deposit WILL go towards your total payment. It is not an extra charge.
Collections
In order to collect your vehicle, you must pay the balance in full (or have secured finance payments).
The vehicle must be collected upon the previously agreed date. If there are any problems, the customer must contact Auto Wrap Manchester at the earliest possibility to rearrange collection.
If the vehicle is left at Auto Wrap Manchester past the collection date, extra charges will incur for every five days it remains with us.
For the first six weeks, the customer will be charged £100 for every five days the vehicle remains beyond the agreed collection date.
After that, the charges will increase to £150 for every five days we continue to store the vehicle.
The customer is expected to pay these fees in full before taking the vehicle.
If the customer leaves the vehicle for a long period of time after the services are completed, Auto Wrap Manchester will not be liable for any bleaching or damage to the vehicle or its wrap.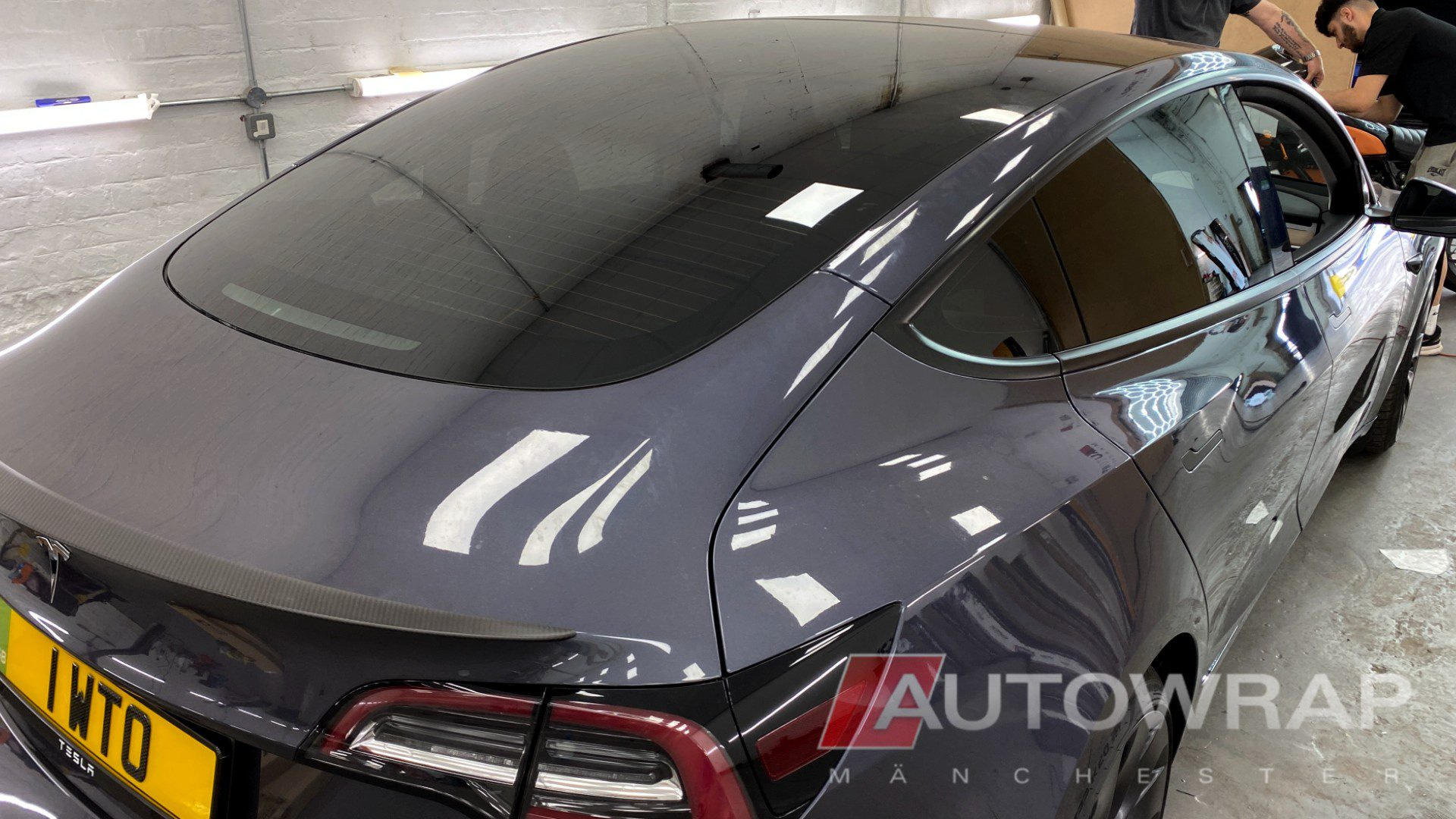 Cancellation
If you would like to cancel your booking, the deposit is non-refundable.
If you would prefer to move your booking, we will retain the deposit and it will still apply when you book in again.
Please let us know at the earliest opportunity if you need to cancel or amend a booking.
Complaints
We take complaints very seriously at Auto Wrap Manchester and will do our best to deal with them fairly and quickly.
With wrapping or tinting, occasionally the product will fail. This is usually a manufacturer issue and it will happen within the first few days of application.
It is vital that customers follow aftercare instructions in the days following their services, as otherwise