Why should I get fleet vehicle signage?
In the age of brand awareness, having your commercial vehicle (or vehicles) kitted out in your own design makes you stand out in all the right ways. Fleet vehicle signage means free advertising – whether you're driving around on work business, or parked up in public.
A 2018 study from car-sharing company Turo found that the average British driver spends 456 hours driving every year. If your vehicle has a commercial wrap for your business, you can make use of that driving time by advertising on the go.
What can I have in my signage?
Van signage has a huge range of options. Your choices are below:
A partial wrap
A full wrap
Graphics
Logos
Text
Partial wraps work best if your budget is lower, and you're looking to save some money. They don't cover the whole vehicle – sometimes just certain panels, or the lower half of the vehicle for instance. These are printed with your information. Below is an example of a partial wrap with graphics.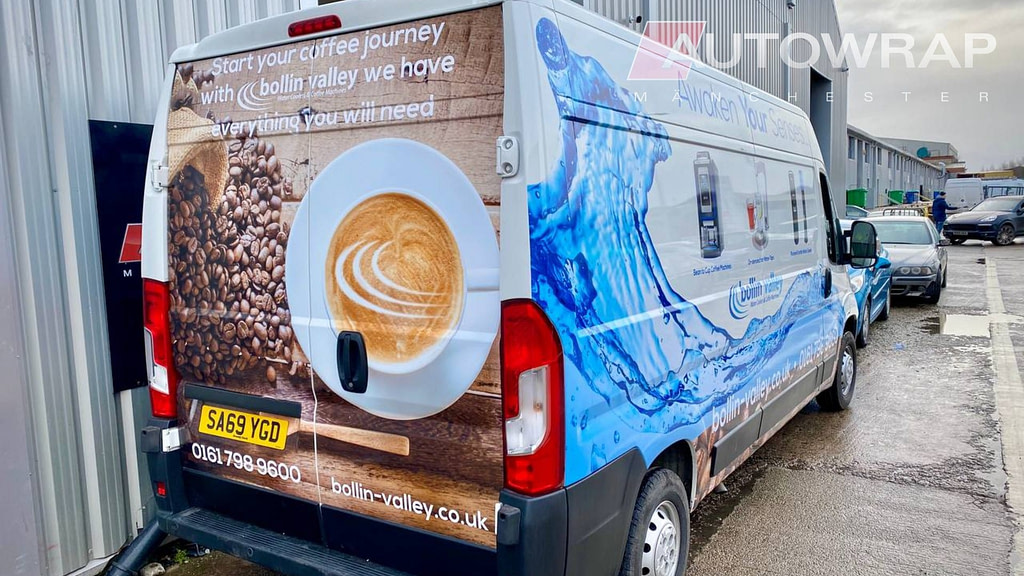 A full wrap is exactly what it sounds like – your vehicle fully wrapped in vinyl or in your unique printed wrap.
In a printed wrap, the details of your business (like your logo, contact details, etc) will be designed into the vinyl and go on as one piece.
Otherwise, your vehicle could be wrapped as normal in any of our offered colours and have graphics applied over the top. There are examples of both below.
We can do a range of graphics, logos or text on your vehicle, whether it's on top of a wrap or directly onto your paintwork. Simple signage is often cheaper but might not stand out as much as other options. Here is an example of simple and effective signage and graphics on a commercial vehicle.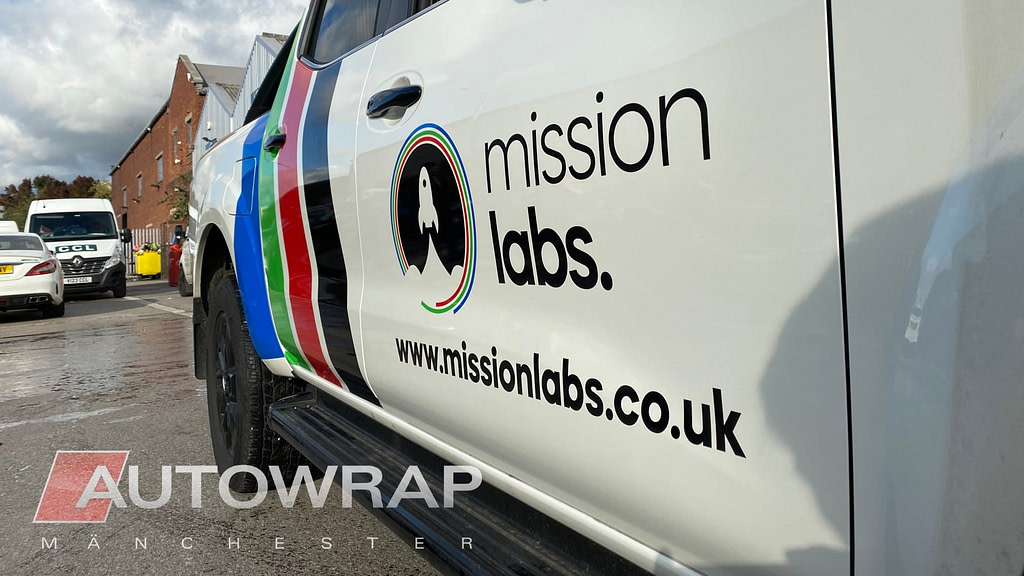 Can I just have one van wrapped?
You absolutely can! We can cater to anything from a single van to a fleet. When you're booking, talk to our sales team about your options for fleet pricing and wrapping times.