Head and rear light tinting in Manchester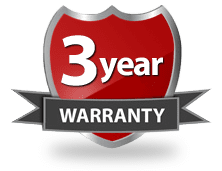 We offer a quick, easy, reliable service for all your light tinting needs. The job usually takes an hour per set of lights, so it's not long to wait!
We have two different shades available to choose from – and you can decide on the day so that you can have a look at both first.
We can remove any light tints in the future if you want to sell the car or change the tint. This means if your car is on finance, you don't have to worry, as it's not a permanent change.
If you're wanting that James Bond or Batmobile look, then car light tinting is definitely for you! You can combine light tints with any other services offered including full vehicle wraps and de-chroming.
Car Light Shades Available:
Light Smoke Car Light Tint
Dark Smoke Car Light Tint
Don't forget, we can even drop you at the Trafford Centre while you wait. We'll even collect you when we're finished! Then you can spend the day shopping and eating, rather than waiting around for your car. Please speak to the sales team now to get booked in.
Trafford Park, Manchester
0161 672 7376