What are custom printed wraps?
You might've seen custom printed car wraps while driving around, as they're becoming increasingly popular. They're frequently used for advertising, but some people have them for their personal vehicles too when they're looking for a particular style. We've done a printed wrap designed to look like a vintage rally car – rust and all!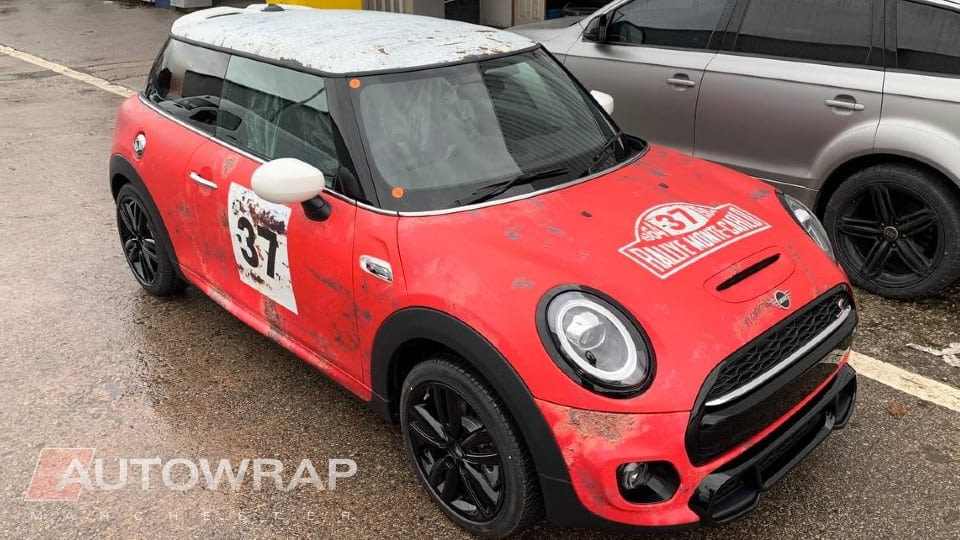 You might also see them used on taxis, buses, trams, trains or boats. Larger companies will often use these for advertising in busy places, rather than a traditional billboard or poster.
In a custom printed wrap, we print your graphics directly onto the vinyl that we wrap the car with. This includes things like your company's logo, contact information, or description.
What are the pros and cons of custom printed wraps?
If we apply your lettering directly to paintwork or vinyl, over time and without care, the lettering can begin to peel off. With a printed wrap, the lettering will stay put. This means you don't have to worry about your upkeep quite as much.
Printed wraps also offer an entirely unique look to your vehicle. You'll be easily spotted and it's extra advertising for your business.
Custom printed vehicle wraps require some aftercare to keep them in good condition. With good care, the wrap will last more than three years. Our team will talk you through the necessary care, but it's fairly easy! The main thing is to not wash your car with a jet washer, as the pressure can damage the application.
We also offer a one year warranty on all our printed wraps.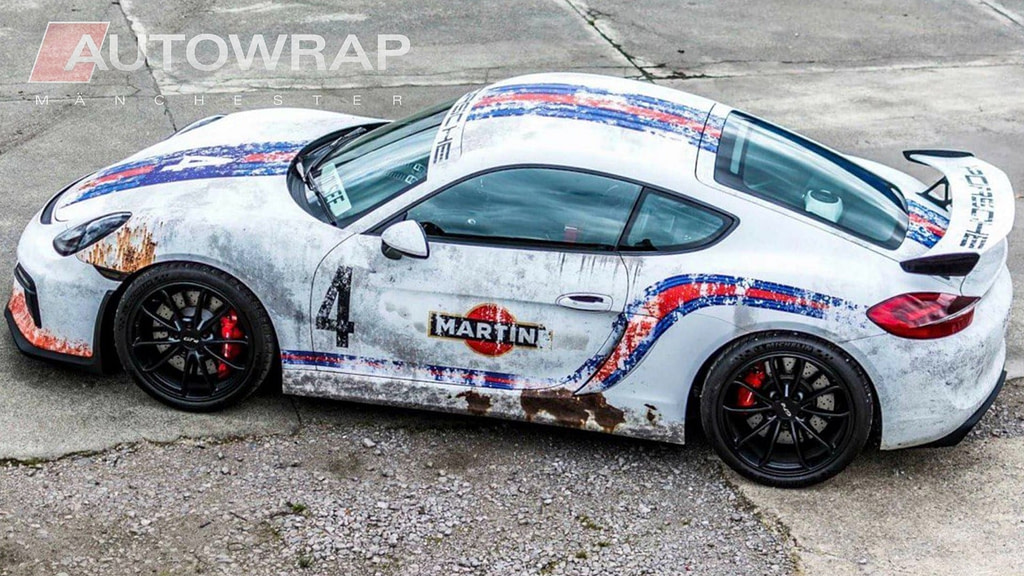 How do I design a printed wrap?
If your business has a contracted graphic design agency or team, then they'll be able to design the wrap for you alongside our team.
However, if you don't have access to a graphic designer, we have a team who are able to produce this for you. Our sales team will liaise with you and the designer to make sure the design meets your criteria and fits the vehicle.
If you have any queries about printed wraps or design, then you can contact our sales team here.