ROOF WRAPPING IN MANCHESTER
At Auto Wrap Manchester, we have the highest quality roof wraps in the North West – and we offer a three-year warranty on all our wrapping services. While you wait, we can drop you nearby at the Trafford Centre and pick you up again after!
What is roof wrapping?
Like with our full vehicle wraps, a roof wrap is where we change the colour and/or finish of the roof of your car. It's a popular option to update the look of your car, and also protect the paintwork from wear and tear damage.
There's no limit to the colour or finish on your roof wrap. Most people go for black unless they're getting a full vehicle wrap. Have a chat with our sales team to go through your options. If you're unsure or have any questions they'll be happy to help. You can find contact details here.
Here are the options for our roof wrap finishes:
Gloss Black Roof Wrap
Carbon Fibre Roof Wrap
Satin Black Roof Wrap
Coloured Roof Wrap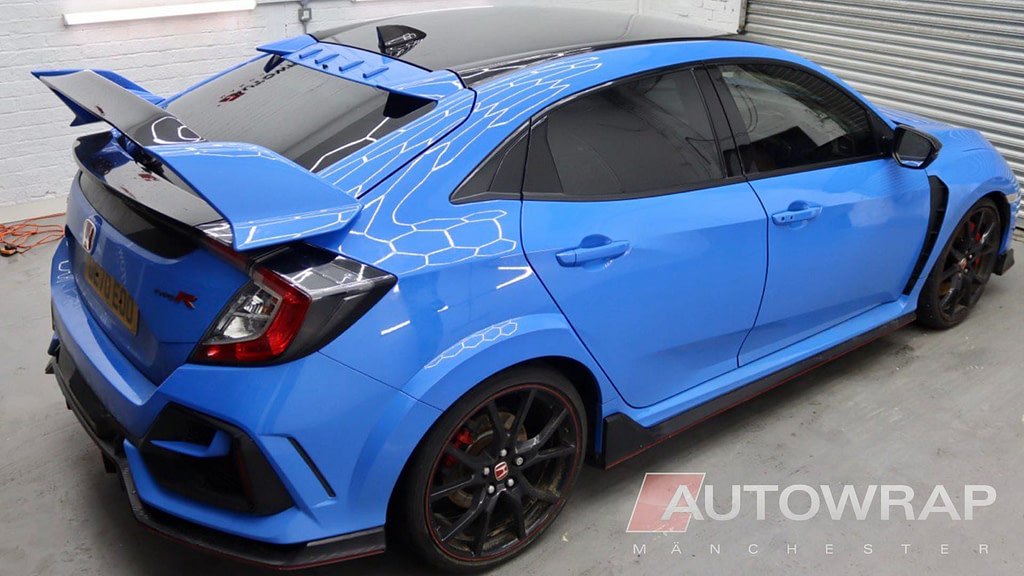 Is my car too small for roof wrapping?
Absolutely not! We do roofs of all shapes and sizes! We can do everything from your Fiat 500 to your Range Rover with no problem. If you're unsure about whether your car is suitable, Please note, the size of the roof does impact how long the work will take. Speak to our sales team for more information!
ROOF WRAPPING IN MANCHESTER
0161 672 7376