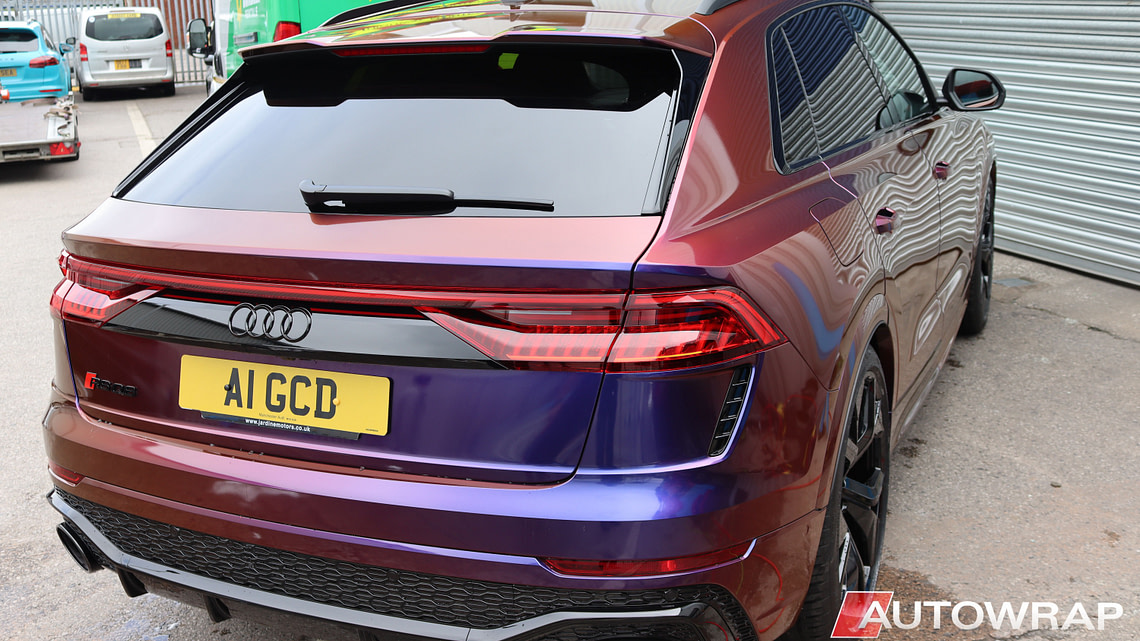 When you're getting a vehicle wrap, the first thing to decide is which vinyl you'll have.
You might have an idea of what you want, or be totally undecided, but either way: trying to find your exact shade can be overwhelming.
This guide is here to help you sort through all the information and find the colour you're looking for.
If there's anything about the process that we've not answered, then feel free to drop us an email at [email protected]
What colour can I have my vehicle wrap?
Well, that's a tricky question…the short answer is any colour. The longer answer is a little more complicated: There are hundreds of colours available in many brands, and we can get almost any of them in stock. The colours are released based on popularity, so if you're looking on the blue-green spectrum, you might have more options than if you're looking at pinks and purples.
When you come into the workshop to speak to our customer service team, they'll be able to help narrow your interests down and show you relevant colours. Of course, we have sample books too, so if you wanted to have a flick through everything we offer you absolutely can!
If a straight colour isn't your thing, there are other options.
Some wraps, known as two-tone, ColourFlow, shift or flip colours, are gradients of a range of colours, like the ones shown below. They are available in most finishes, so if you're interested in seeing the range we offer, then get in touch!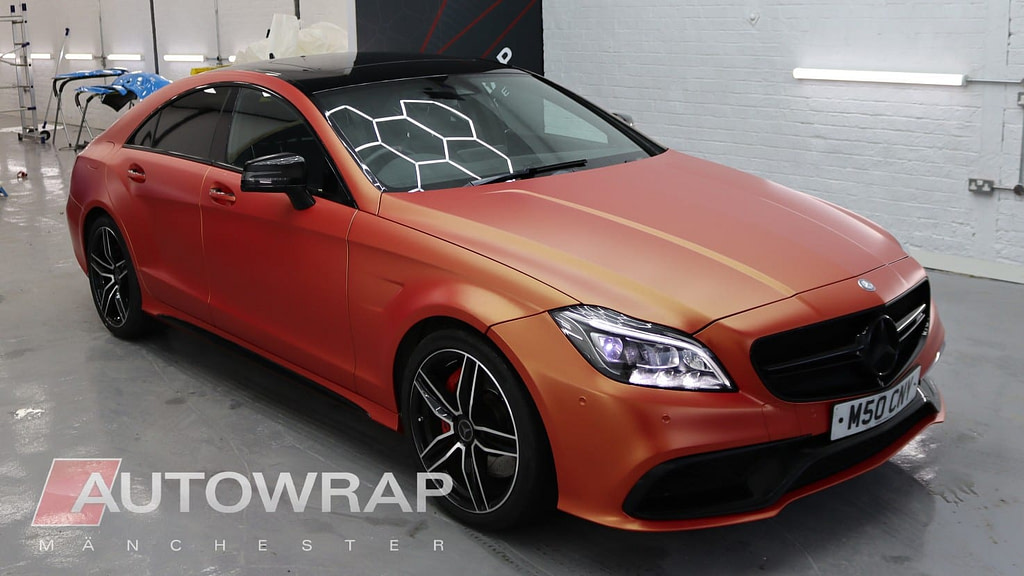 What's the difference between satin, matte and gloss?
Satin, matte and gloss are the main finishes on vinyl wrap. There are some different finishes by specific brands and colours, and we'll take you through those too.
Gloss is the standard finish for any painted car. You're likely to already have a gloss finish. It's a shiny, bold finish that's easy to clean and care for. Some brands also offer a "high gloss" or "super gloss" version, which has extra shine levels that can take on a mirror-finish. This is only available in specific colours.
Matte is a flat colour finish that does not shine. It is very popular in neutral shades of black or grey. A matte finish is available in most colours and shades.
Satin falls somewhere in between matte and gloss. It's less flat than matte, with a hint of shine to it but no mirrored quality — similar to the finish on a ribbon.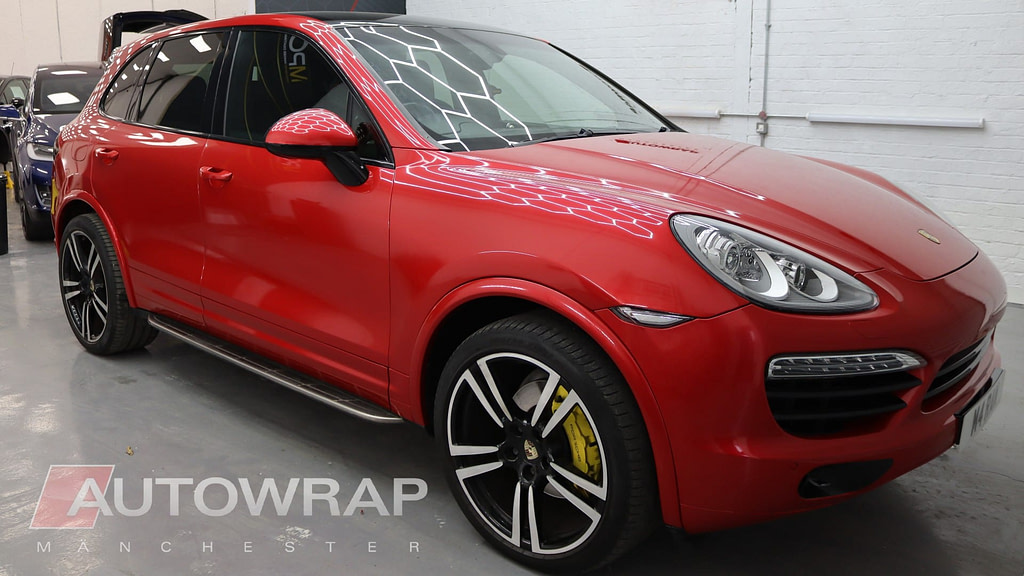 There is usually no price difference between most colours and finishes.
There are several other finishes available in small ranges and limited colourways including:
brushed metal
carbon (in gloss and matte)
mirrored chrome
glow-in-the-dark or reflective
Some of these are more expensive than your standard vinyl.
Does aftercare differ between different finishes?
Generally, the answer is no. Caring for any vinyl wrap is much the same, though the main thing to remember is you need to avoid jet washing the vinyl.
We'll do an article soon about proper aftercare, but it's relatively simple.
Some detailing treatments don't work with non-gloss vinyl, as the purpose is to shine the car. If you've had your vehicle wrapped in a satin or matte wrap, then shine isn't what you're looking for anyway, and the treatment would be pointless.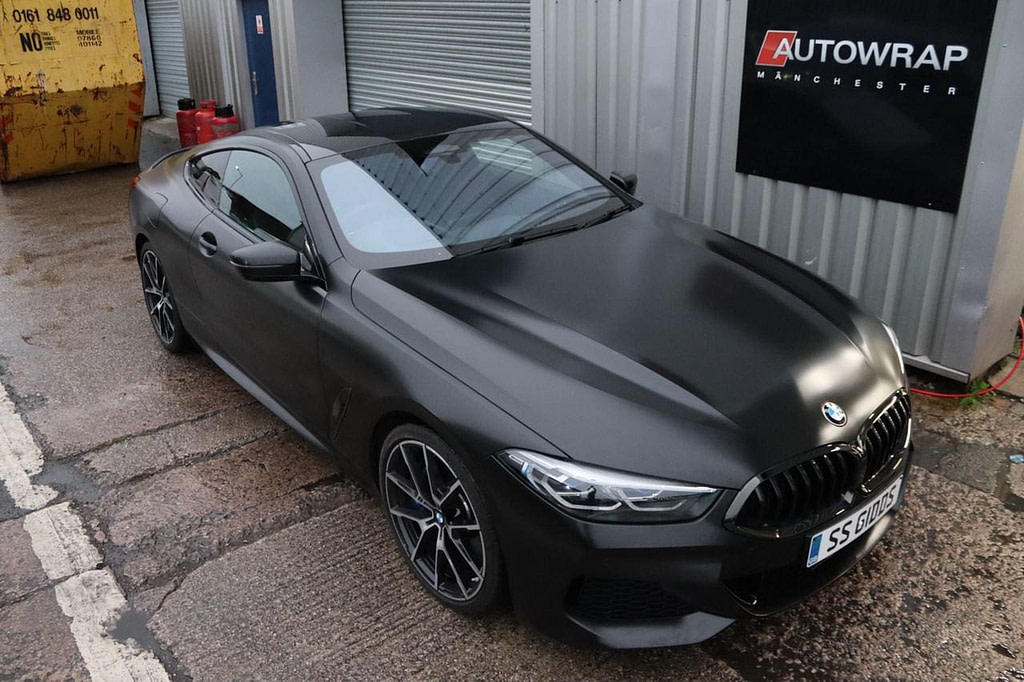 What vehicle wrap brands do you offer?
We have a vast range of highly reputable brands available at Auto Wrap Manchester, as listed below:
Inozetek
Avery Dennison
3M
Oracal
KPMF
Arlon
Metamark
PWF/Bruxsafol
Most brands will offer very similar basic colours, but vary as they get more specialist. If you have a particular colour in mind, it will likely only be made by one brand. Some brands' vinyl is more expensive than others, for example, if you wanted a specific chrome wrap. Generally, there is little difference between the pricing of brands, and it will not alter the cost of your service.