We are the UK's leading boat wrapping specialists
We have boat wrapping experience all around the United Kingdom. We've even taken on work in other European countries wrapping superyachts. We can do boats of any size or style and in the majority of colours offered by vinyl manufacturers.
Additionally, we can apply the name of the boat once the vinyl wrapping is complete.
Boat wraps we offer:
Speed Boat Wrap
Power Boat Wrap
Yacht Wrap
Super Yacht Wrap
Please speak to our sales team for more details if we haven't listed your boat above. We're able to take on other projects but we will need to talk through the specifics with you first.
Does your Gel-coat look tired and discoloured?
Does it need a fresh new colour ready for the upcoming summer season? We can wrap your boat anywhere from the waterline upwards to make it look showroom fresh.
After a few years, the coloured part of your Gelcoat on the hull will start to discolour and go milky, which is extremely noticeable. Salt and sun-damage from sitting in the water are what causes the colour degradation. Polishing or mopping the hull will only last up to a month before it fades again, so why not try a more permanent option?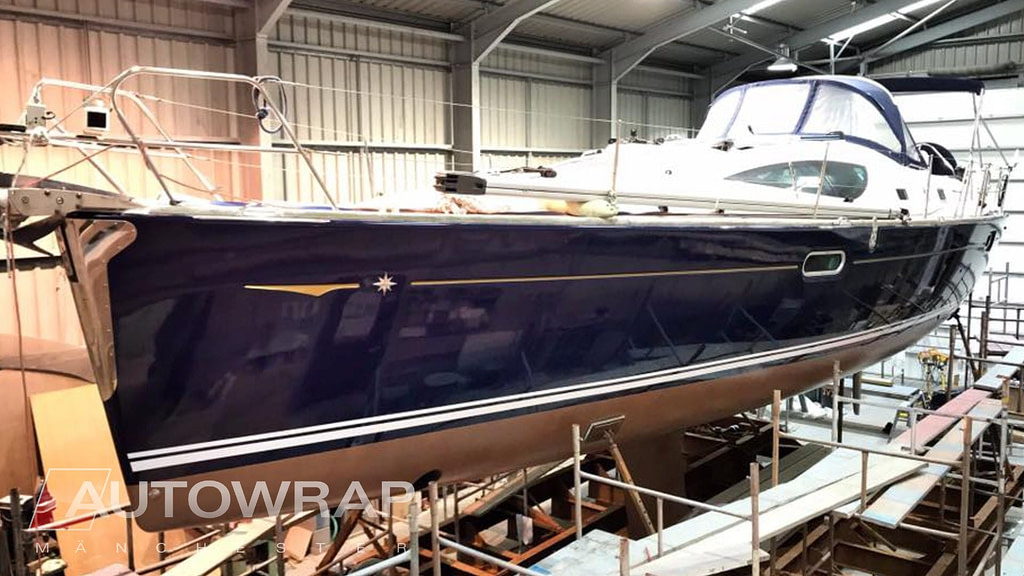 We use colour-protected vinyl, which will stay looking fresh and new for years to come.
We can also supply and fits any stripes or detail for most boats. Feel free to ask us for more information!
Get in touch with our sales team to find out more!
BOAT WRAPPING ABERSOCH
0161 672 7376