What is window tinting?
Window tint is a thin layer in shades of grey that is applied to windows to provide UV protection, privacy and shade from the sunlight. It is increasingly popular in cars and houses alike.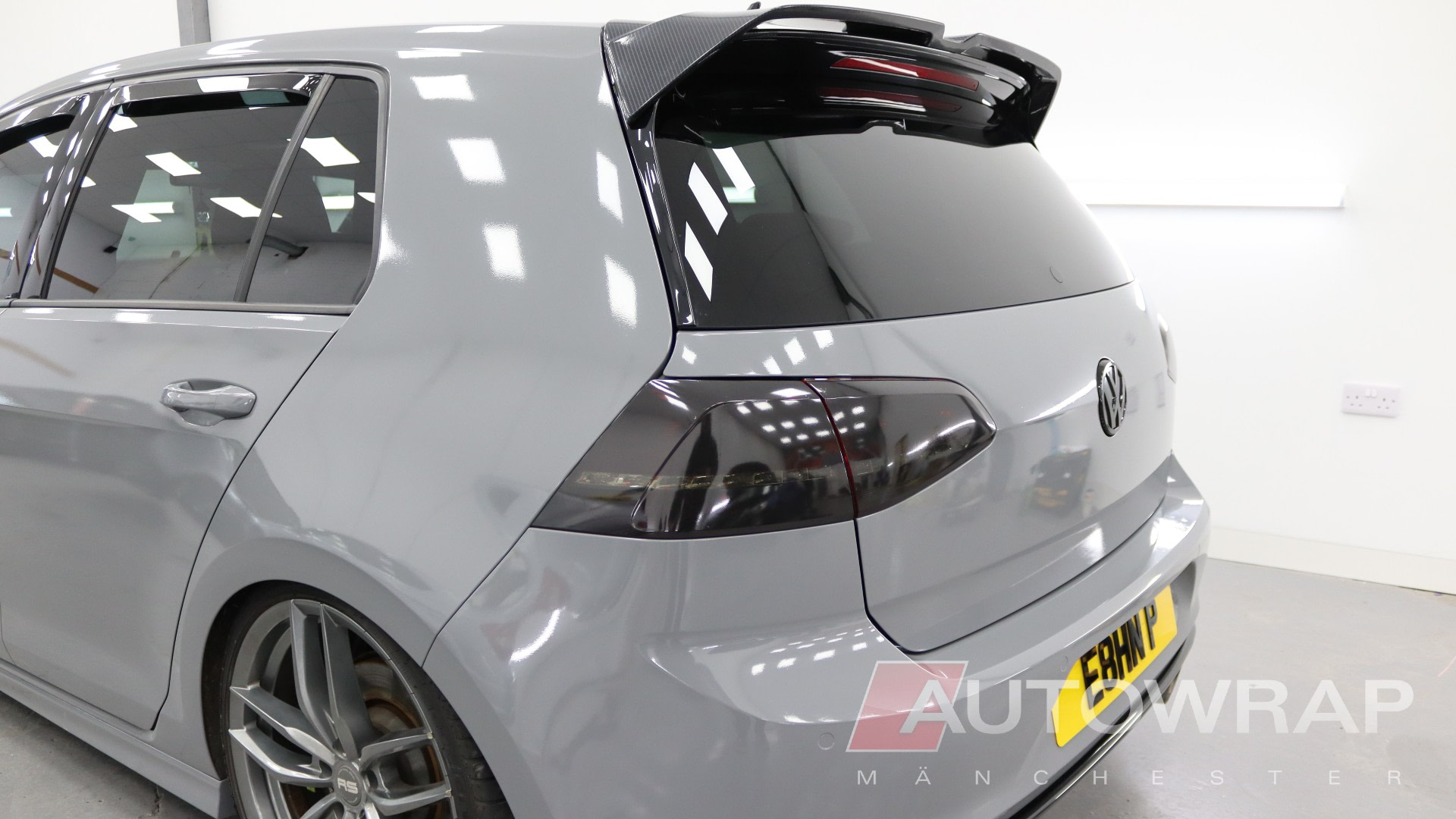 There are two methods of window tinting: factory dipped glass and film.
Factory dipped glass is when the glass comes from the factory pre-tinted. This is expensive, doesn't always work and car dealers don't always offer it as an option.
We use the film method at Auto Wrap Manchester. Our film offers 99% UV protection and has three layers. One is a clear, protective layer, the second is the tint with adhesive, and the third is the backing.
How does it work?
We apply tint using water and scrapers. Our tinters are highly trained, and can generally complete a full car tint in under a day.
First, we clean the window completely to be free of dirt or impurities. If there is anything on the window, the tint might not stick, so this is a vital step. Ideally, customers arrive with generally clean windows. This means our team can focus on prepping and priming the glass, rather than removing layers of dirt from the windows.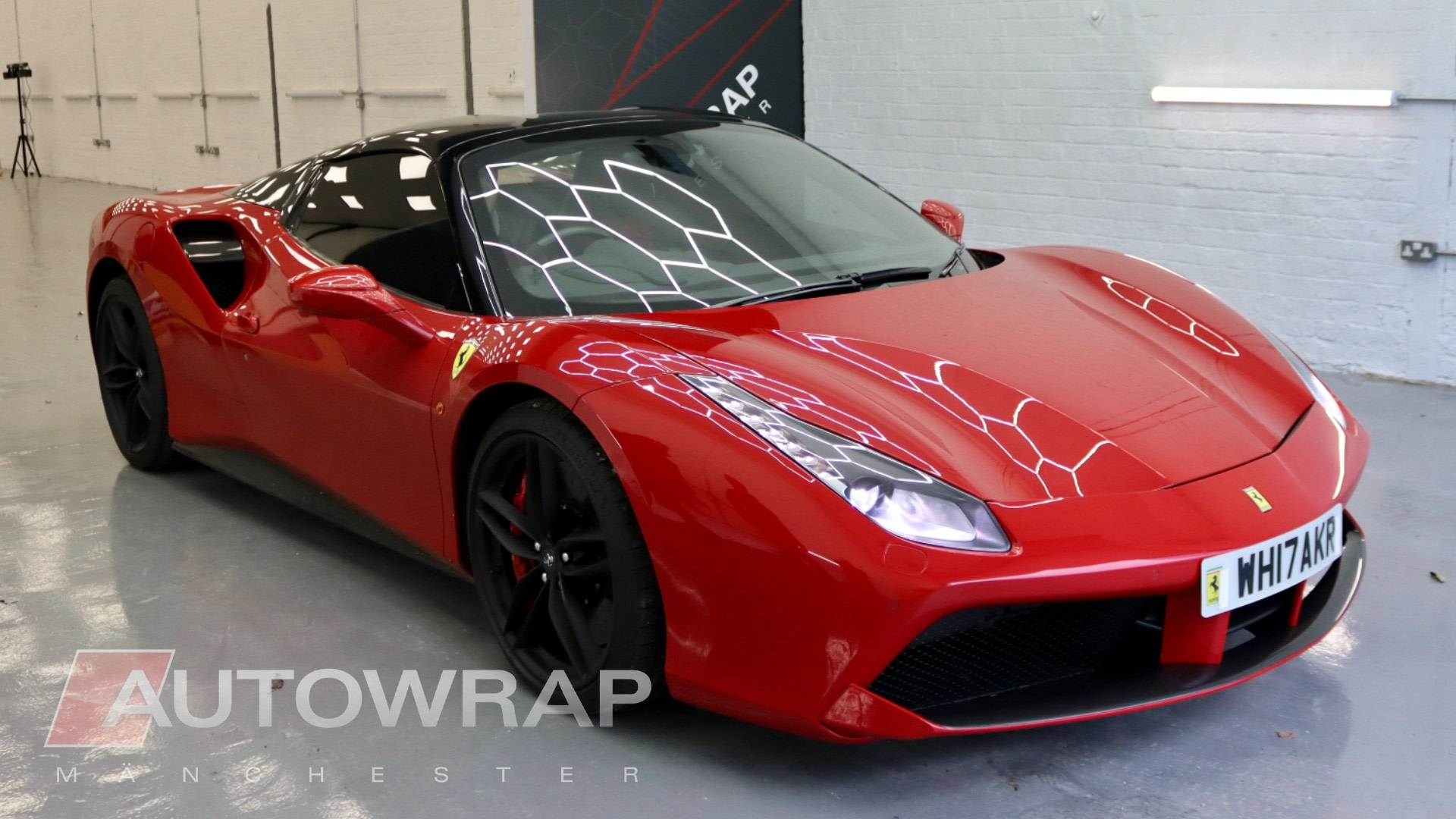 We fit the film on the inside of the glass, but first, we use scratch-resistant blades to cut it to size on the outside of the glass and shrink it to size with heat guns.
When we've completed the tint, the window will look hazy at first and bubbles will begin to gather under the surface. This is absolutely normal, as it comes from the wet/slip solution that we use to apply the tint to the glass. The water under the tint will 'clot' together first, before slowly evaporating. This process takes 7-10 days.
What should I do to care for my tinted windows?
Well, first of all: don't open them! This isn't a permanent thing, but for 7-10 days after tint application, it is still setting. There will be bubbles and a little adjustment needed. After 10 days, all of that will go away and the tint will look like a normal window, just darker.
Then, you can open and wash them as normal!
As the tint is on the inside of the windows, there is no concern with using jet washes or automatic car washes on the exterior of the car – you can even go straight from your tint to the car wash.
It's best not to clean the inside of your windows for 1-2 after we apply a window tint to ensure that it doesn't move or warp. Because of our application method, it may still be wet and you will ruin the tint.
You can use standard glass cleaner on the inside of the windows on top of the tint.
Otherwise, there's no real extra care needed that differs from normal windows. Keep them clean and keep an eye out for chips!
What are my window tinting options?
We have four shades of standard tint. They are named by their percentage — the lower the number, the darker the tint. The number represents what percentage of light it allows through.
Our shades are:
For most cars, we would recommend 18%. It is the most popular shade for tint for a good reason! It's not so dark that you can't see when you're inside the vehicle, but it offers a good level of privacy while still appearing as a window.
5% — also known as limo black — is considerably darker and stands out on the window. However, if you want a blacked-out look for your vehicle, or you want more privacy then it's perfect. It also works very well for minimising light to let small children sleep!
Both 50% and 35% are lighter, subtler and more based on personal preference. This offers a subtle amount of shade and privacy, while not making a huge difference to the outward appearance of a car or van.
Recently, Auto Wrap Manchester have started to offer a new product: Chameleon tint.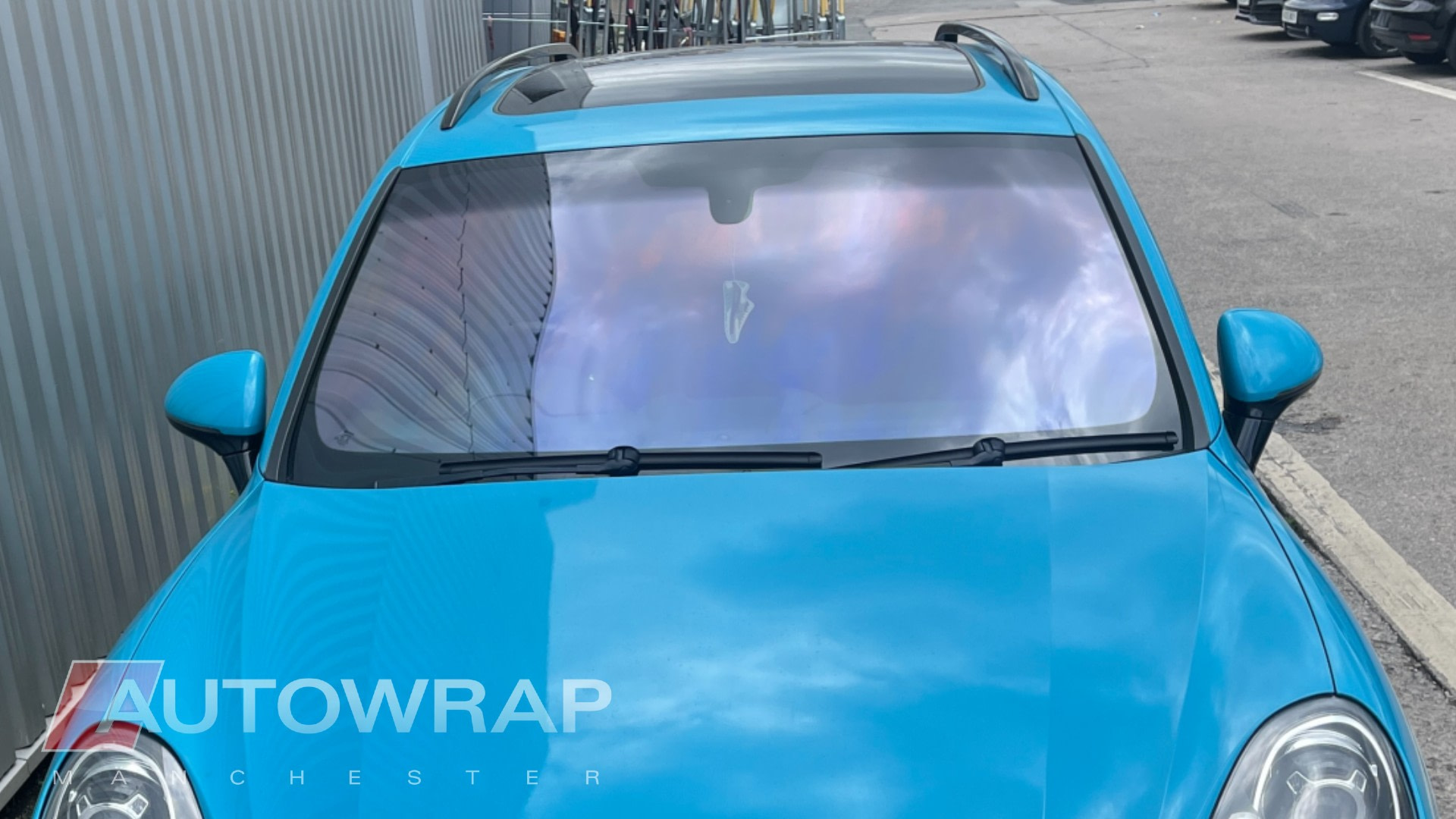 This, as the name suggests, is a colour-changing tint that offers a high level of privacy and UV protection, without darkening the inside of the car.
Chameleon tint is becoming increasingly popular for that reason. Chameleon tint is also legal to have on the front windscreen in most vehicles as it lets in more than 75% of the light.
If you have any more questions about window or light tinting, you can read our webpage HERE. If you have any more questions, feel free to contact our customer service team HERE.
If you'd like to read the Manchester Powder Coating Blog, you can go HERE.